Our Quality Standard
Our manufacturing facilities are GMP certified, ISO 9001 and HALAL certified; guarantee no contamination during the production of our products.
Our raw materials are from GMP and ISO 9001 certified company; only high quality raw materials are used in our formulation.
Our plant extracts are ECOCERT COSMOS certified organic. Their certification evaluates the sustainability of the entire production chain, from imports to packaging to distribution, which means that our supply chain is green.
Our core ingredient Iroise Sea water is imported direct from the UNESCO Biosphere reserved, a location in Britanny that is isolated and totally free from pollution.
Our company is cruelty free, neither is nor our ingredient suppliers conduct, commission, or pay for any tests on animals for ingredients, formulations, or finished products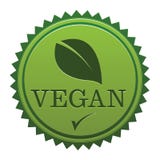 Our products are 100% vegan, no animal derived ingredients.