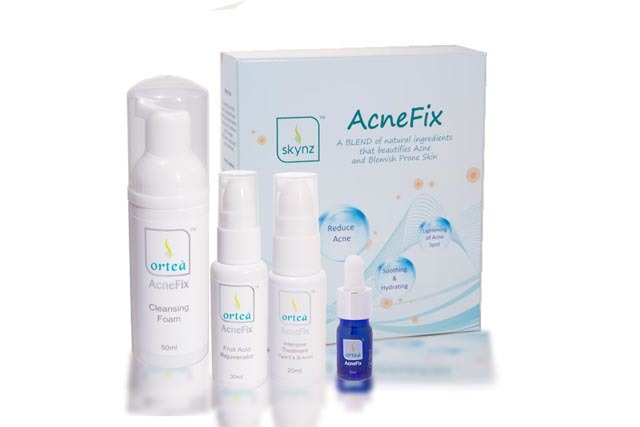 Ortea® AcneFix Complete Set (Intensive Treatment)
Description
Deeply detoxifying, purifying and revitalizing your skin. AcneFix works on 5 inter-dependent factors that causes acne. It is currently the most complete solution for acne skin! Formulated with traditional herbs, namely Tibetan Chrysanthemum, Mediterranean sweet clover, Japanese honeysuckle, and Rhode Island's witch hazel, that deliver such extraordinary anti-acne effect. It works beyond antibacteria and soothing, It also functions to reduce inflammatory, reduce oxidation, and repair acne skin.
Skin type: acne-prone skin, oily skin
Skin concern: acne, pimple scar, oily, redness, rosacea, dilated pores
Functions
-reduce acne
-reduce oiliness
-reduce pores
-soothing
-antioxidant
-anti-inflammatory
-accelerate healing of acne
-reduce post-acne scars
Ingredients
Key Ingredients: ginseng, chrysanthymum, dandelion, herba violae, honeysuckle, peony, witch hazel, sea protein, chamomile and fruit acids.
Our yellow sweet clover is originated from the Mediterranean. It is a sweet-smelling herbs used by native European. It is naturally rich in coumarin that function on anti-redness. Our sweet clover is cultivated in organic farming, assuring no toxic chemicals being used.
Our Chrysanthemum is wild-grown at Tibet and processed in our France laboratory. It's natural soothing properties is best remedies for acne-prone skin. The extraction employed involves only plant based glycerin; assuring no traces of toxic chemicals being used in the manufacturing process.
Honeysuckle is well-known in ancient chinese medicine for its efficacy in fighting acne. Our honeysuckle is cultivated in Japan. It is naturally rich in flavones and phenolic acids; which is known scientifically able to soothe irritated skin.
Rhode Island's Witch hazel is grown from organic farming. Certified organic and uses only plant based glycerin to extract its active components, the proanthocyanine is best-known for its purification and astringent properties, effectively reducing acne-causing bacteria.
Direction
Cleansed face with AcneFix Foam Cleanser, apply Fruit Acid Rejuvenator with a cotton, follow withAcneFix Intensive treatment. Use twice daily.
Set contain
AcneFix Foam Cleanser 50ml
AcneFix Fruit Acid Rejuvenator 2x30ml
AcneFix Intensive Treatment 20ml
Customer comments
| Author/Date | Rating | Comment |
| --- | --- | --- |