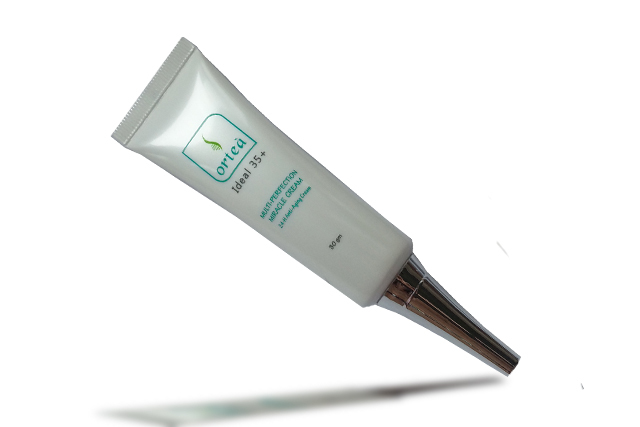 Ortea® IDEAL 35+ Multi-Perfection Miracle Cream -30gm
Description
An innovative product that is multi-purpose, it could replace your toner, moisturizer, night mask and serum. It is suitable for those of 35 years old and above. IDEAL 35+ is an effective skin brightener that works on both outer layer and inner layer. IDEAL 35+ could also maintain moisutrization upto 24 hours. Contain primarily organic ingredient such as Hawaiian mango, Norway spruce, California aloe vera, rosehip oil, argan oil. IDEAL 35+ is further enriched with advance peptides that could reverse aging.
Skin type: all skin type
Skin concern: wrinkles, hydration, whitening, age spot,
Functions
1. antioxidant
2. 24 hours hydration
3. energized and radiance skin
4. brighter skin
5. anti-pollution
6. detoxification
7. fade dark spot and UV spot
8. reduce pigmentation and age spot
9. skin feel smooth and firm
10. protect from free radicals
11. lock in moisture
12. even skin tone
13. improve skin elasticity
14. younger looking skin
15. boost collagen, hyaluronic acid and elastin
16. reduce wrinkles depth
Ingredients
Key ingredients: Mango, pine bark, aloe vera, rosehip oil, argan oil


Marine pine bark

from

Norway, is grown wild in a very wind and sunny location. Such extreme conditions stimulate the plants to produces high concentration of potent compounds to protect itself. These compounds are known to detoxify

and

revitalize

our skin.



Our

Aloe vera

is sourced from

California

organic farming. It has been used for thousand of years for its soothing and moisturizing properties. Our extraction process involve only plant glycerin, thus no toxic chemical in the production.


Our

Hawaiian mango

contain exceptionally rich lactic acid and vitamin C for its

whiteningefficacy. It is effective in reducing darkening pigment on our skin to produce long lasting whiter skin.
Customer comments
| Author/Date | Rating | Comment |
| --- | --- | --- |